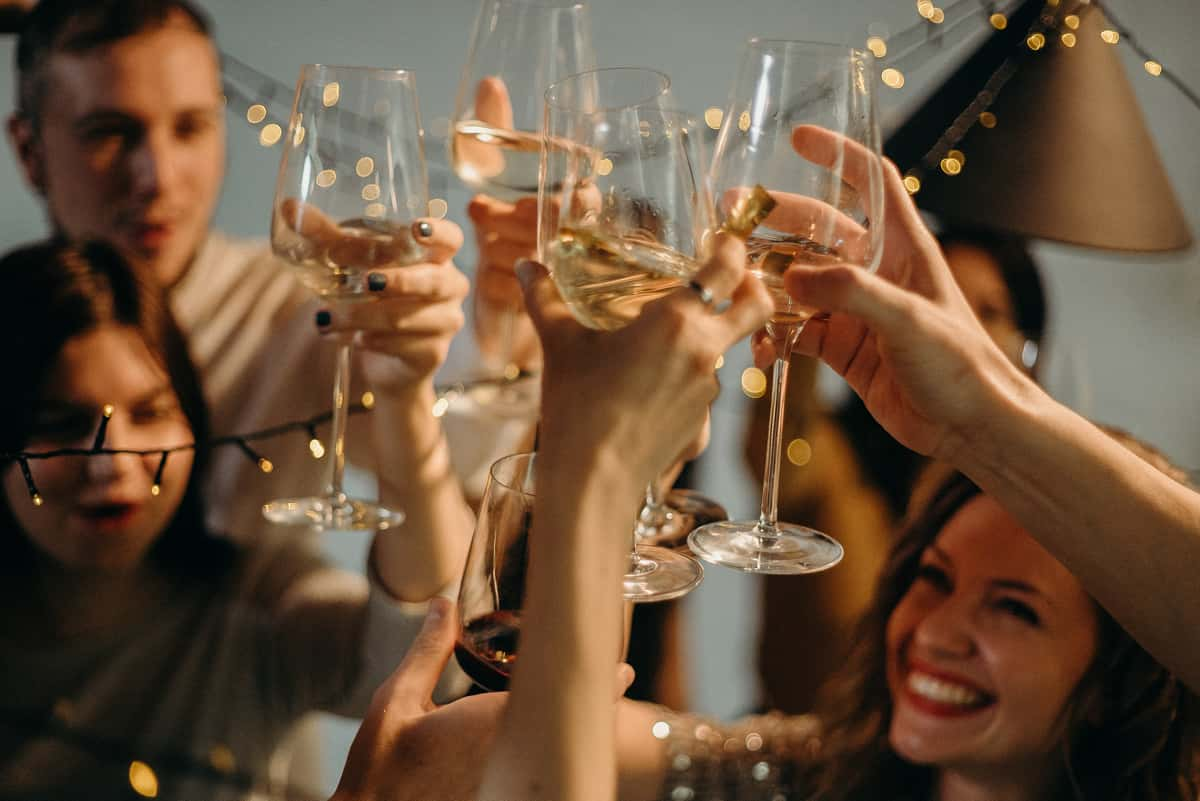 Spreading Holiday Joy: Your Ultimate Guide to Planning the Perfect Party with The Lime Truck!
Spreading Holiday Joy: Your Ultimate Guide to Planning the Perfect Party with The Lime Truck!
Hey there, party planner extraordinaire! The holiday season is in full swing, and that means it's time to dust off your party-planning hat and get ready for some festive fun. Whether you're hosting a family gathering at home, a lively office shindig, or a community extravaganza, The Lime Truck is here to make your celebrations pop. But before you dive headfirst into the world of holiday party planning, let's have some fun exploring the do's and don'ts that will make your event shine like the first fallen snow on a winter morning.
The Do's
Plan Ahead Like a Pro:
Start early, create a holiday game plan, set a budget, and make a checklist to keep you on track. At the top of your to-do list? Booking The Lime Truck, of course!
Get Creative with a Theme:
Themes add an exciting dimension to your party. Whether it's Ugly Sweater Soiree or Winter Wonderland, ensure your decorations, music, and food align with your chosen theme for a seamless holiday atmosphere.
Serve Up Variety:
Consider your guests' diverse tastes and dietary preferences. The Lime Truck offers a mouthwatering selection of dishes, catering to various palates and dietary needs.
Shake Things Up with Signature Drinks:
Don't forget the drinks! Whip up some unique and seasonally inspired cocktails to give your party an extra dash of pizzazz. A bit of mixology magic can add a fun and personal touch to your event.
Keep the Fun Rolling:
Entertainment is key. Whether it's a live band, DJ, or a monte carlo night, you want to keep that energy high.
Create a Cozy Ambiance:
Set the mood with soft lighting and comfy seating. Think candles, twinkling lights, and plush cushions to create a space where your guests can unwind and soak in the holiday vibes.
The Don'ts
Don't Procrastinate:
Last-minute panic isn't fun. Start your preparations early, including booking The Lime Truck in advance to secure the catering services you desire.
Avoid Packing the Guests in Like Sardines:
Overcrowding is a buzzkill. Make sure your venue can comfortably accommodate your guest list, so everyone has room to mingle and groove.
Cater to Dietary Needs:
Remember that not everyone's dietary habits are the same. Plan your menu to accommodate allergies and dietary restrictions. The Lime Truck offers various options, from vegan to gluten-free, to cater to everyone.
Keep the Holiday Spirits in Check:
While some holiday cheer is essential, moderation is key. Responsible drinking ensures everyone has a holly-jolly time safely.
Don't Skimp on Decorations:
When it comes to decorations, go all out! Even if you're on a budget, get crafty with DIY decor to transform your space into a winter wonderland.
Make Your Party Zesty with The Lime Truck
Spice up your holiday party with The Lime Truck. Our holiday party-geared all-inclusive packages are the easiest AND tastiest way to set your holiday party apart from all the others.
Head over to our website now to explore our catering options. Elevate your holiday bash to the next level with The Lime Truck and treat your guests to an unforgettable culinary experience.
Conclusion
With these do's and don'ts, you're well on your way to hosting a holiday bash that'll be remembered for years to come. So, kick off your planning early, curate your menu with love, and invite The Lime Truck to the party for a touch of culinary magic!
This holiday season, let The Lime Truck handle the food and drinks while you soak in the festive spirit. Book our catering services now, and let's make your holiday party a memorable winter wonderland. Here's to a season filled with joy, flavor, and celebration!
☃ Click here to make your holiday party merry and bright! ❄