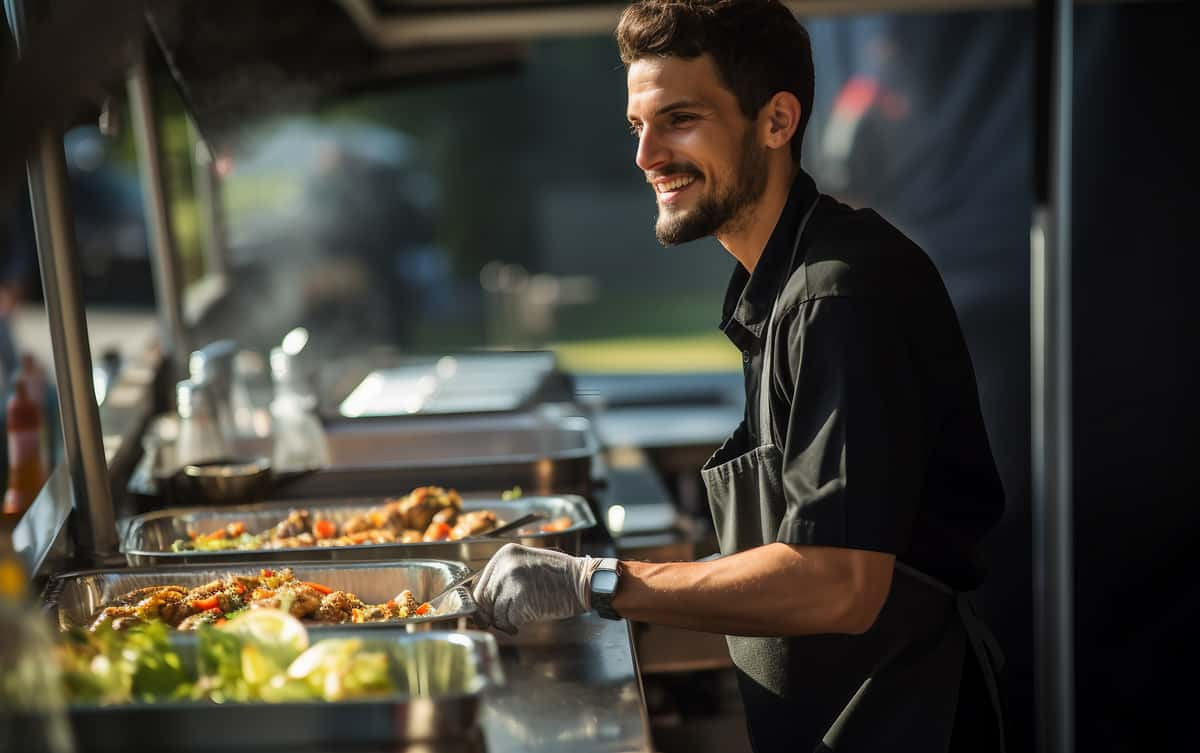 5 Things to Ask Your Caterer Before Hiring Them
5 Things to Ask Your Caterer Before Hiring Them
Planning an event is like piecing together a 1,000 piece puzzle, and one of the tastiest puzzle pieces is your caterer. Choosing the right caterer can make your event a delicious success, and that's where The Lime Truck comes into play. Here are five important questions to ask your caterer before you make that all-important decision:
1. Can We Get Creative with the Menu?
Events are unique, and your menu should reflect that. Ask your caterer if they're up for a little culinary adventure and if they offer customizable menus. The Lime Truck, for example, loves to get creative with Cali-Mex cuisine, and they're more than willing to collaborate on a menu that's as unique as your event.
2. Can You Handle Special Diets?
These days, dietary preferences and allergies are as diverse as the colors of a rainbow. Make sure your caterer can handle all these unique culinary needs. Whether you have vegan, gluten-free, or other dietary restrictions among your guests, your caterer should be able to accommodate them. The Lime Truck, with its diverse menu, is well-versed in handling various dietary requirements.
3. What's in the Catering Package?
Before signing on the dotted line, make sure you understand what's included in the catering package. Is it just the food, or does it cover the whole shebang, including setup, service staff, and equipment? The Lime Truck offers a comprehensive catering service that takes care of all the essentials, allowing you to focus on enjoying your event.
4. Do You Have Experience with Events Like Mine?
You wouldn't cast a Shakespearean actor in a sci-fi movie, right? Similarly, you want a caterer with experience in events like yours. Ask your caterer about their past performances, I mean, events, and the types of gatherings they've catered. The Lime Truck's diverse catering history means they can handle just about anything you throw their way.
5. Show Us the Reviews and References!
Don't forget to ask for references or reviews from previous clients. Hearing from others who've been in your shoes can provide valuable insights into the caterer's reliability, quality of service, and overall awesomeness. The Lime Truck is more than happy to share its success stories with you and let its happy clients do the talking.
Conclusion: The Recipe for the Right Caterer
Finding the perfect caterer is like discovering the secret ingredient to an unforgettable event. By asking these playful questions, you can be sure that your caterer is not just a foodie but a culinary matchmaker, ready to create a mouthwatering event experience.
When you partner with The Lime Truck, you're not just hiring a caterer; you're collaborating with a passionate team committed to making your event a showstopper.
Ready to find the perfect caterer for your event?
Contact The Lime Truck and get ready to elevate your event with a catering experience like no other! 🌮🍽️🎉